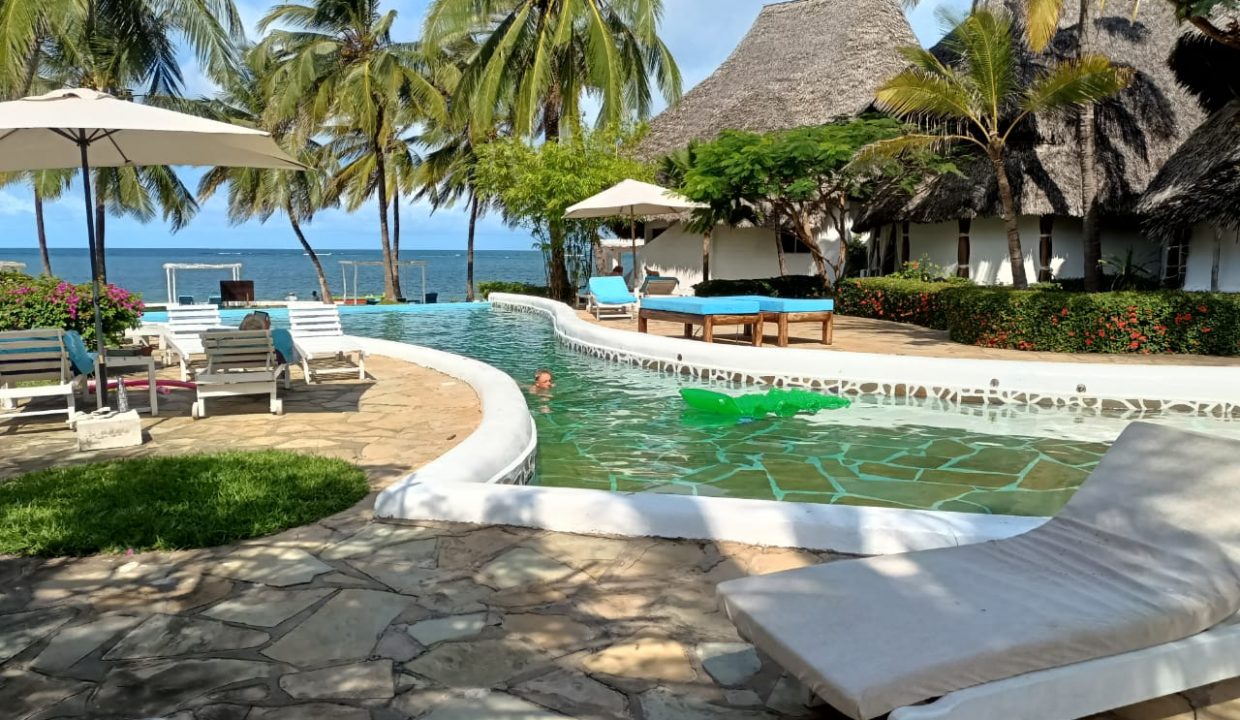 Experience Mombasa Like a Local:
Why Airbnb is Your Perfect Accommodation Choice
While hotels are a popular option, staying in an Airbnb can offer a unique and immersive experience that perfectly complements your Mombasa adventure. In this blog, we will explore five compelling reasons why choosing an Airbnb for your stay in Mombasa is an excellent decision.
1. Authentic Local Experience:
By staying in an Airbnb, you have the opportunity to live like a local and experience the authentic charm of Mombasa. Many Airbnb hosts are residents who can provide insider tips, recommend hidden gems, and share their knowledge of the local culture and traditions. You can truly immerse yourself in the vibrant atmosphere of Mombasa and create unforgettable memories.
2. Personalized Accommodation Options:
Airbnb offers a wide range of accommodation options to suit every traveler's needs and preferences. Whether you're looking for a cozy beachfront apartment, a spacious villa with a private pool, or a traditional Swahili-style guesthouse, you'll find a variety of unique and personalized choices. You can select the perfect Airbnb that matches your budget, group size, and desired amenities.
3. Value for Money:
Staying in an Airbnb often provides better value for your money compared to traditional hotels. With Airbnb, you can find affordable options that offer more space, privacy, and amenities than a typical hotel room. Additionally, having access to a kitchen allows you to save money by preparing your meals or enjoying the flexibility of dining in or out as you prefer.
4. Local Connections and Recommendations:
Your Airbnb host can be an invaluable resource during your stay in Mombasa. They can offer personalized recommendations for local attractions, restaurants, and activities, ensuring you make the most of your time in the city. Whether it's discovering off-the-beaten-path spots, trying authentic Swahili cuisine, or participating in local events, your host's insights will enhance your overall experience.
6. Home Away from Home:
One of the biggest advantages of staying in an Airbnb is the sense of being at home even while you're away. Many Airbnb listings are designed to provide a cozy and comfortable ambiance, allowing you to relax and unwind after a day of exploring Mombasa's stunning beaches, historical sites, and vibrant markets. It's an ideal retreat where you can recharge and make yourself at home.
Conclusion: Choosing to stay in an Airbnb when visiting Mombasa offers a multitude of advantages. From experiencing the genuine local culture to enjoying personalized accommodations, value for money, local connections, and the comfort of a home away from home, Airbnb provides a unique and immersive way to experience the beauty of Mombasa. So, make the most of your Mombasa vacation and book an Airbnb for an unforgettable stay in this coastal paradise.